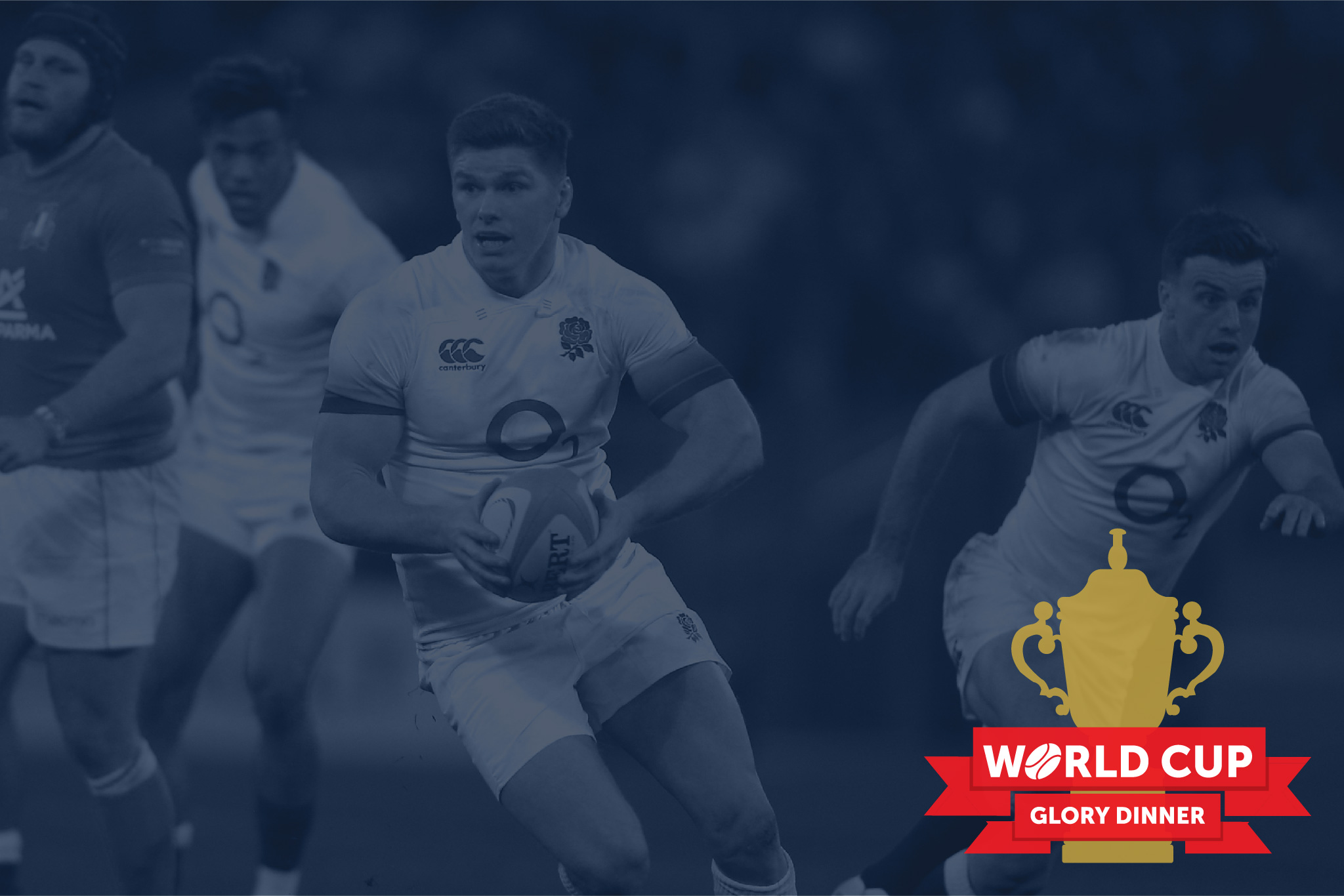 Ever wanted to dine with some of Rugby's Legends?
With Japan 2019 a stone's throw away, MBN is proud to present our biggest Pre-World Cup event of the year. Dine with the stars on the 22nd of May, some of Rugby's greats will be attending, it's a must-see event of the year.
2003 Meets 2019 in a Stunning Location
Any rugby enthusiast will be treated to a momentous evening of fine dining at the Grosvenor House Hotel. This historic 1930s hotel boasts 5-star service and accommodation, creating a memorable evening with a luxury atmosphere. The company will be as spectacular as the setting. Legendary players and coaching staff from the 2003 Rugby World Cup-winning England team will gather for dinner with talking about their experience on and off the pitch. Martin Johnson, former captain and inspirational figure of the 2003 team, will be alongside a number of his teammates. Lawrence Dallaglio is one of England's best number 8's who has ever worn the Red Rose, helping champion his team to victory in 2003. Mike Tindall, Jason Leonard and Sir Clive Woodward all had a hand in crafting a legendary moment in English ruby.
The greats of 2003 will also be joined by the fresh blood of England's 2019 team. Breaching the distance between the two generations is Eddie Jones, England's Head Coach. Jones's experience of over 20 years has driven English rugby to the next level, delivering exceptional performances in recent championships. The captain and England's main man Owen Farrell will also be attending. Farrell has played some exceptional rugby over recent tournaments, providing leadership on the pitch to help drive his team forward. Alongside their captain, other notable stars of the England team will make an appearance including one of the best second-row players Maro Itoje and the unstoppable force of the Vunipola brothers, Billy and Mako. The event is packed with many sporting champions under one roof, giving talks sharing their stories and experiences of the game. Old and new blood of rugby will create a momentous evening in preparation for this year's World Cup. Those attending will have the opportunity to take part in an intimate and casual Q&A session. Feel part of the action with sporting stars from two generations sharing their experience and love for the game at this must-attend dinner. Our event is an exclusive experience for all the rugby enthusiasts out there to dine under and with the stars.